Main content starts here, tab to start navigating
The Silver Bullet
The Silver Bullet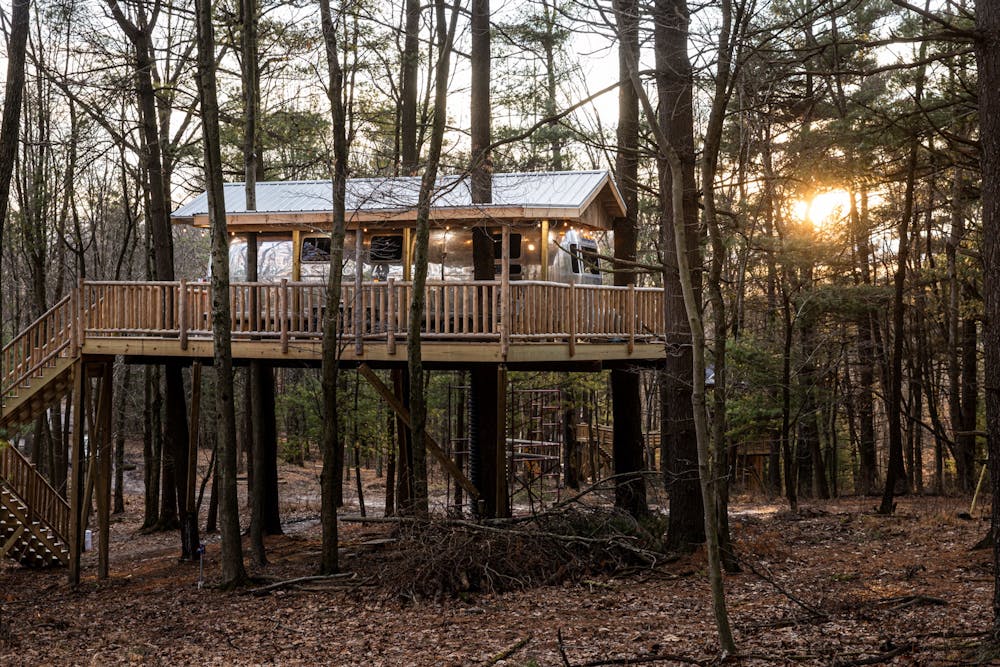 COMING SOON!
We like to say we put the "AIR" in Airstream. Yeah, we know it may sound like a wild idea but we really lifted this vintage camper 25 feet into the air.
We installed a steam room in the bathroom and many other amazing amenities. One night in this Glamper will not be enough.
Sit out on the back deck and enjoy the covered porch. Cuddle up in the cozy bedroom and dream the night away!
Please call for more information - 740-599-9030
Slide 1 of 9
Slide 2 of 9
Slide 3 of 9
Slide 4 of 9
Slide 5 of 9
Slide 6 of 9
Slide 7 of 9
Slide 8 of 9
Slide 9 of 9